Curriculum
At Concordia Academy we offer a curriculum which is broad and balanced to ensure every child reaches their full potential and has access to a range of educational experiences whatever their starting points or circumstance. The curriculum incorporates the statutory requirements of the National Curriculum.
Students at Concordia Academy are provided with a clear progression of opportunity to engage with, and be part of, a rich, varied and comprehensive curriculum that reflects the interests of the school, its staff, students, parents and the wider national and global communities.
Developing independent, resilient, inspired and motivated life-long learners with a sense of responsibility as future citizens is at the heart of all of our teaching and learning.
Please see below a curriculum overview which highlights some of the fantastic learning opportunities we will be offering our children.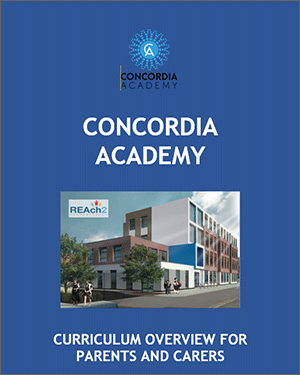 Concordia Academy Curriculum Overview for Parents – 2016.pdf (784KB PDF)