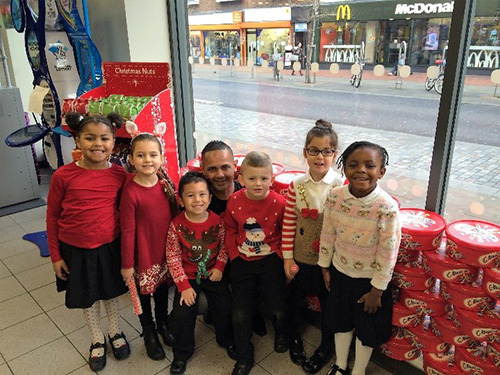 This week, we were pleased to have been included in the opening of the new Co-op store in Romford.
Adam, Richie, Mercy, Kia, Poppy and Antonia all looked very festive in their Christmas jumpers and were lucky enough to have met Father Christmas himself.
We would like to say a huge thank you to Adam's dad. Not only for having involved the school but for gifting all of the children in Bluebell Class with a goody bag.
Look out for pictures from the opening in the local newspapers.