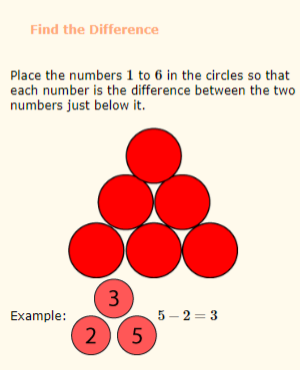 01.02.2019
Here is a Find the Difference maths problem for children to solve. Parents should support their child with the problem through questions so they develop their understanding of how to solve it. This maths problem is appropriate for children for all year groups from Reception to Y2. Feel free to use cubes, number lines or other relevant apparatus at home to help children understand the difference between two numbers.
There will be a Headteacher's award given to the child or children who solve it, and can explain how they did it.
They will need to bring the completed problem to Mr Akhtar at some point next week!