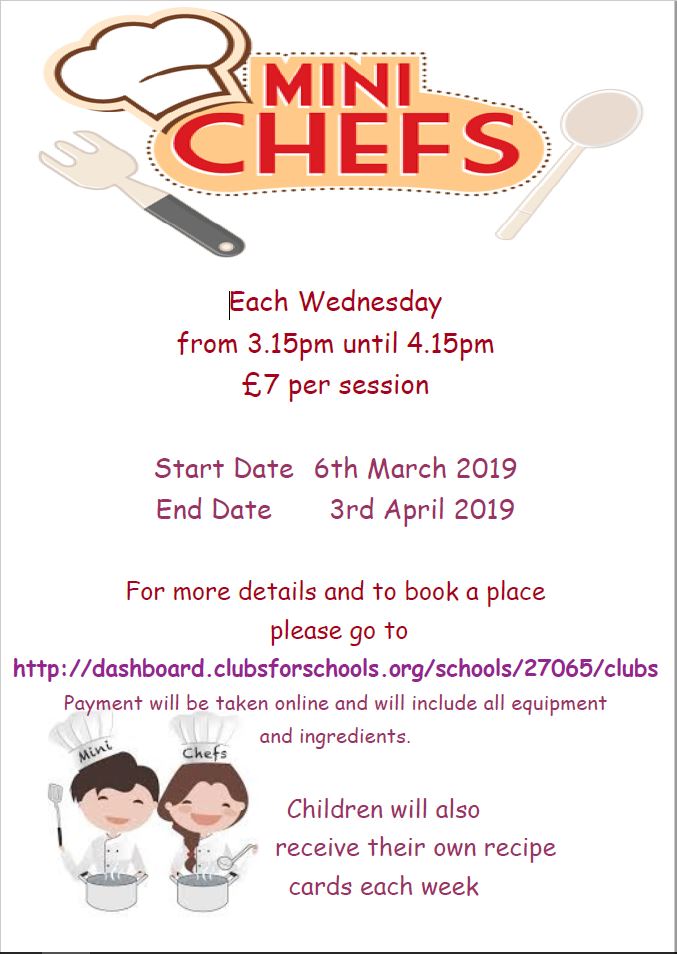 Mini Chefs
COOK SCHOOL Amanda Grant is running a club at Concordia Academy.
This is a great opportunity for the children to receive expert instruction and learn new skills.
Cookery provides the children with confidence in preparing meals and teaches children about how good nutritional habits can lead to a healthier body.
It also encourages self-discipline, team work and many of the essential life skills to succeed as an individual!
Venue: Concordia Academy
Day: Wednesday
From: Wed 06 Mar 2019
To: Wed 03 Apr 2019
Age group: R – Yr2
Time: 03:15PM – 04:30PM
Cost: £35.00 for 5 weeks!
Bookings are made online, just follow the link on this page.
http://dashboard.clubsforschools.org/clubs/3591
Bookings are made on a 'first come, first served' basis