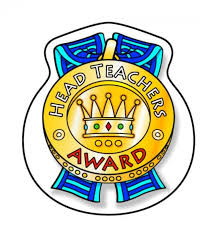 The Headteacher Award in Buttercup Class goes to Elijah. This week Elijah has been focused during child led learning and has produced a fantastic piece of independent writing. Well done, Elijah!
Antonina from Bluebell Class received a Headteacher Award this week for her positive attitude towards learning. Antonia has settled well into life at Concordia. It is wonderful to see her enjoying school. Well done, Antonina!
The Headteacher Award this week in Daisy Class goes to Jordan! Jordan impressed us in 'Maths is a Hoot' by counting all the way to 100 in 5s. This is a fantastic achievement and we are all very proud of you. Well done, Jordan!
The Headteacher Award in Daffodil Class goes to Sridatree. Sridatree tries her best in all activities, especially Maths. She loves to support others in their learning and is always found to be making the right choices. Well done Sridatree, keep it up!
Our Headteacher Award in Sunflower Class goes to Abbie. Abbie has been making a super effort in Phonics to pinch the sounds when writing. This week she completed an excellent piece of writing, inviting a friend to a birthday party and she felt confident enough to read her work to the whole class. This was extremely impressive. Well done, Abbie!
A Headteacher Award in Sunflower Class also goes to Mpilo for making great choices when sitting on the carpet during Maths lessons and she has been consistently setting a good example for her classmates. She has been making excellent contributions to class discussions and has been making a super effort to explain her answers using full sentences. Well done, Mpilo!
The Headteacher Award in Poppy Class goes to Hawwa. Hawwa showed great enthusiasm during our possessive nouns Grammar lesson this week. She engaged with class conversations and focussed hard on her independent work.
The Headteacher Award in Carnation Class goes to Rayhan! Rayhan has been much more focused this week. He has shown he is ready for his learning and has been more regularly sharing ideas and answers with the class. Well done!
The Headteacher Award in Orchid Class this week is going to Wael for his outstanding effort within Maths, showing off his knowledge of Roman Numerals! Wael was able to independently complete his maths work on Roman Numerals to 100 and has worked extremely hard on solving addition sums using column method. Outstanding work Wael, keep it up!
The Headteacher Award in Orchid Class has also gone to Poppy, for her improved confidence! Poppy has always been a shy member of the class, however, she is working hard to contribute her imaginative ideas more frequently to classroom discussion. It is wonderful to hear your thoughts and I am proud of your improved confidence! Well done, Poppy!