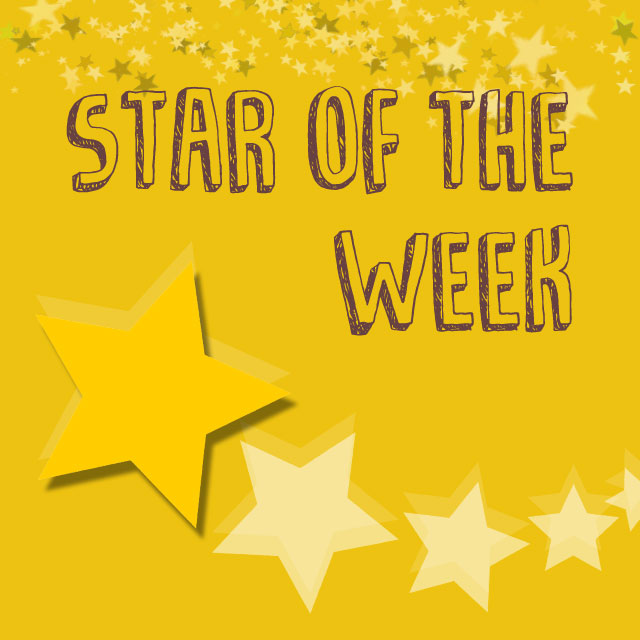 Star of the Week in Bluebell Class goes to Jenna. She is always so enthusiastic to complete maths work and has made such great progress this term. Well done and keep it up!
Star of the Week in Daisy Class is Haniyah! This week Haniyah blew us away with her fantastic writing in Literacy. She has started to use her Fred Fingers independently while completing her work. Keep up the fantastic work, Haniyah!
Star of the Week in Buttercup Class goes to Tanem! Tanem has gained confidence and has been showing all her peers how she can speak in front of them. We are extremely proud of you for speaking in class. Well done, Tanem!
Star of the Week in Lilac Class goes to Arjun. He has been making a super effort to make good choices this week and we have been impressed by how well he has been following instructions during Maths lessons. Well done Arjun, we are super proud of you!
Star of the Week in Daffodil Class is Crina. Crina has been challenging herself during Maths and working hard in answering reasoning questions. Well done, Crina!
Star of the Week in Sunflower Class is Riley who has been given the award for challenging herself during Maths. Riley has been adding coins to find the total value. Well done, Riley.
Starof the Week in Poppy Class is Abbie who received the award for her work in Maths. She has made great progress through trying her best and working hard. She has a great attitude towards learning and showed a lot of enthusiasm on World Maths Day! Well done, Abbie.
Star of the Week in Lily Class is Malik. During Literacy and Language, Malik created a wonderful shape poem about a black panther. He used alliteration and rhyme to form kennings such as, 'prowling prancer', 'smooth sneaker', and 'dark disappearer'. Sensational work, Malik!
Star of the Week in Carnation Class is Viaan who showed excellent intuition during our World Maths Day activity. He used bargaining skills and worked strategically as part of a team. Well done!
Star of the Week in Orchid Class has been awarded to Alba for her amazing group work during World Maths Day. Alba was able to work with her team to solve problems using a range of resources and also showed excellent leadership skills. Fantastic work, Alba!
Star of the Week for Magnolia Class is Leon! For World Maths Day, we made board games in class and Leon created a detailed game with different mathematical challenges. He taught other people in the class the rules and then had a go at playing the game he had invented! Well done, Leon!