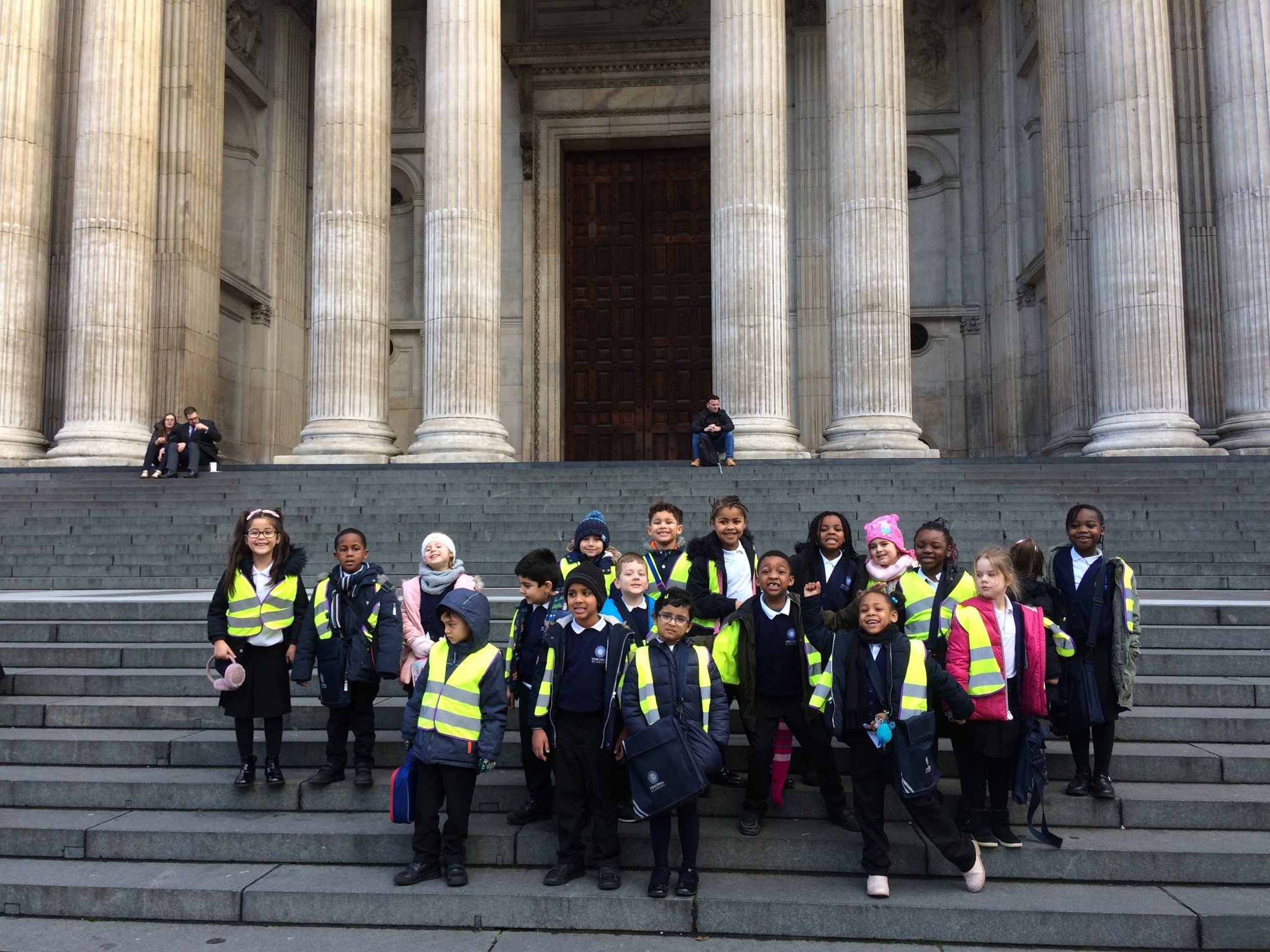 Year 1 – St Paul's Cathedral trip
 Year 1 had a great time on their trip to St Paul's Cathedral.
When at the Cathedral the children heard all about Christopher Wren and how he rebuilt the cathedral.
Some of the activities the children took part in are listed below;
Discussing the differences between the current structure and the previous structure

Discussing the great fire of London, its date and exact location

Dressing up and discussing the role the Army played in the Great Fire of London

A

dmiring and learning about the Christian paintings in the gallery of the dome
This was an excellent experience and a great time was had by all involved. The children were all very well behaved and represented the school perfectly.