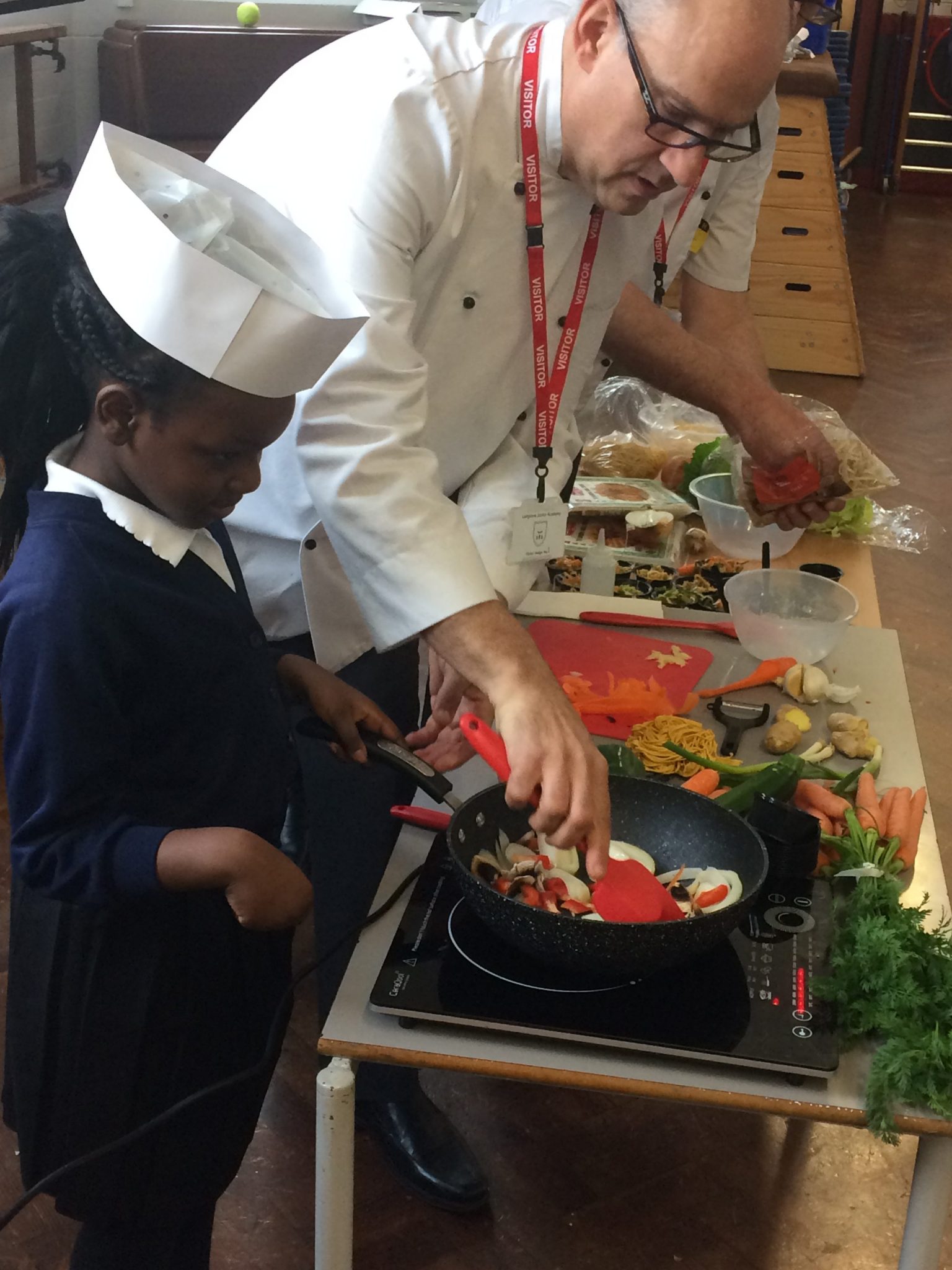 Healthy Eating Workshop
Healthy eating is a popular topic and can have a huge impact on how we feel during the day and the work we achieve.
Providing a 'Healthy food workshop' is another great way of increasing our pupils awareness of the importance of healthy eating. This helps them to understand and make the right choices in terms of their diet and well-being in a fun and stimulating, hands on way!
Our workshop was a huge success and our pupils really enjoyed learning about healthy eating and taking part in preparing their own snacks.