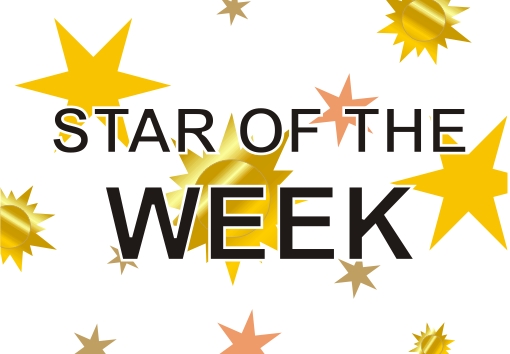 Star of the week in Bluebell class is Amina. Amina is a great friend and always shows kindness and a caring nature towards others in the class. Amina always follows the class rules and is an absolute pleasure to have in the class. Well done Amina and keep up the great attitude in school!
Star of the week in Sunflower Class is Karolina. This week Sunflower Class have been working hard to count forwards and backwards from 100 in steps of one and two with both even and odd numbers. Karolina has done a fabulous job of using this new knowledge when completing her independent work. Great work, Karolina!
Star of the Week in Poppy Class is Andrea. Andrea worked extremely hard in Science this week and played an important role in gathering the results for our investigation into which balls bounce the highest.
Great work, Andrea!