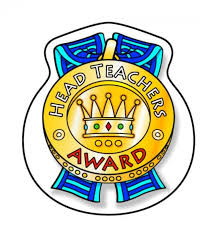 🏆 Headteacher Award 🏆
Ty won a Headteacher Award today for using fabulous sounds in phonics and using lovely handwriting when practising his spellings with Miss Commons. Well done, Ty!
Olivia received a Headteacher Award for the excellent writing she produced in class on Monday. Olivia used her Fred Fingers to make up her own under the sea adventure story. Furthermore, she wrote lots of sentences that contained super descriptions. Fantastic work, Olivia!