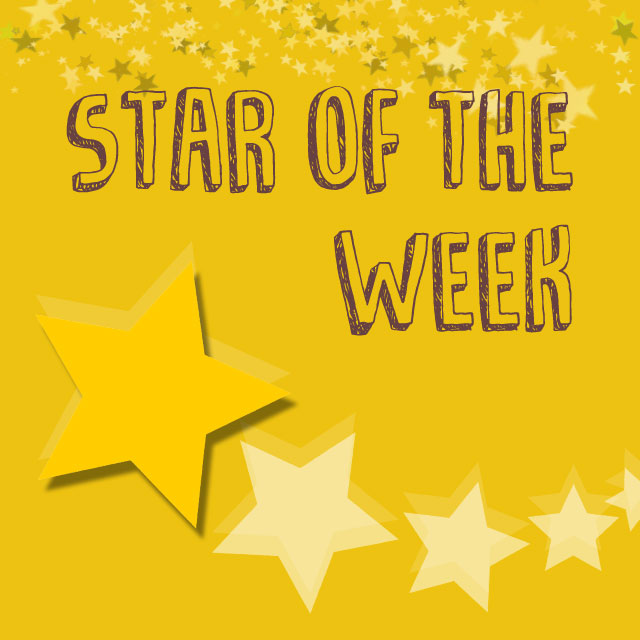 Star of the Week in Daisy Class is Martina because she always tries her best in every lesson. Martina al-ways sets a good example to her classmates as she is always doing the right thing and following instructions in class. Well done Martina!
Star of the Week in Buttercup Class is Elias! Elias has been trying extremely hard to learn his sounds and to form his letters correctly. Ms Mills and the other teachers are very proud of Elias, well done!
Star of the Week in Bluebell Class is Cillian! Cillian has been making a real effort to use his 'Fred Fingers' during phonics. He can pinch on his sounds and spell simple green words independently. Cillian is growing in confidence every day. Keep up the super work!
In Daffodil Class, our Star of the Week is Eshaal. Eshaal has been working hard in maths and Literacy and has shown great improvement. She is always willing to take on a challenge and help others along the way. Well done Eshaal, keep it up!
Star of the week in Sunflower Class is Sammy. Sammy has been working extremely hard on his number bonds this week and is able to write number bonds for 5, 6, 7 and 8. He is also using a variety of vocabulary when writing number bonds such as 'and, add, plus and +'. Great work Sammy!
The Star of the Week in Poppy Class is Hayat. Hayat has made a big effort to fully engage in maths lessons this week – she has put her hand up lots to share her thoughts with the class. In her independent work she has shown resilience by checking over her maths work and trying again if she needed to.
In Carnation Class, Ms Woodgate's Star of the Week is Matias for creating an imaginative 'Scorpion Chant' in literacy using rhyme. Well done!
Daisy-Mae is the Star of the Week in Orchid Class. She has been working really hard in building her confidence to work independently during maths! Well done Daisy-Mae, this is a big step for you! Keep up the hard work!
Congratulations to all of our stars this week, it's wonderful to see so many happy, smiling faces in these pictures!