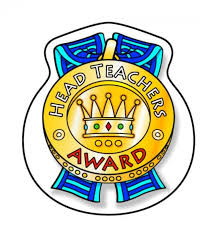 The Headteacher Award in Buttercup Class goes to a new pupil, Anzish! Anzish has settled in so well within her new class and is already working very hard across all areas of learning. Huge welcome and well done to Anzish!
The Headteacher Award in Bluebell Class goes to Nina! This week, Nina received a Headteacher Award for her lovely handwriting and phonics work. Nina tried really hard to use her Fred Fingers to label the different vegetables. Super effort, Nina!
The Headteacher Award in Daisy Class goes to Jorgie! This week, Jorgie has been working very hard to listen to her friends opinions during class discussions. Well done, Jorgie!
The Headteacher Award in Daffodil Class goes to Sophia! During class discussions in Phonics she contributes ambitious and well thought through WOW words. Fantastic work, Sophia, really impressed!
The Headteacher Award in Sunflower Class goes to two winners this week! Anvi has been consistently challenging herself in Maths and working hard to represent numbers in lots of different ways, including using tally marks.
Jeremiah has shown great enthusiasm during guided reading. He is learning how to make predictions based on the title and the image on the cover of the book. Well done to these two children.
The Headteacher Award in Poppy Class goes to Inaaya!  Inaaya won a Headteacher Award for her independent work in Maths. She listened very carefully to her teacher and excelled in using the compact column method to calculate subtractions. Fantastic job, Inaaya!
The Headteacher Award in Carnation Class goes to Carlito! Carlito has been a superstar this week. He has completed all work to the best of his ability, has been sharing his ideas with the class and has shown he is always ready to learn. Keep it up!
In Orchid Class, the Headteacher Award this week is going to Hayaa for a phenomenal improvement in her handwriting. Hayaa has shown real determination in order to improve the presentation of her work. Hayaa is showing this consistently in every subject and is keen to continue her hard work. This is a huge milestone for Hayaa and I couldn't be more proud that you have achieved a Headteacher Award. Keep it up, Hayaa!