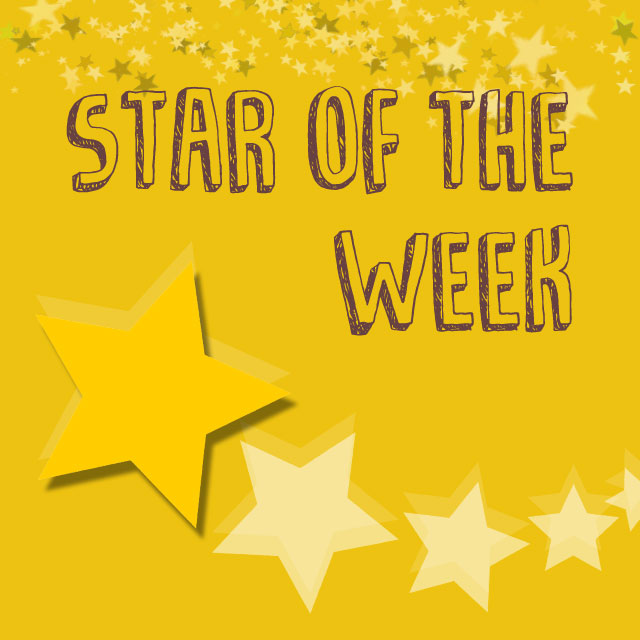 Star of the Week in Daisy Class goes to Lena! Lena is always a fantastic role model for her peers. Lena does this by always using her manners, trying hard to complete all areas in the classroom each day and following the Golden Rules. Well done, Lena, All of your teachers are proud of you.
The Star of the Week in Bluebell Class is awarded to Charlie. She has recently joined Concordia Academy yet it feels as though she has been here all year! Charlie follows the Golden Rules impeccably and is a great role model for her peers. Charlie has quickly learned our continuous provision routine and works so hard each day, in all areas of learning to collect her rainbow lolly sticks. Well done Charlie, all of your teachers are proud of you.
The Star of the Week in Buttercup Class goes to Adetunji! This week Adetunji has really impressed us with his positive attitude towards his learning. He has been working hard to complete all of the activities in the classroom as well as writing sentences independently about our story, 'The Little Red Hen'. Keep it up, Adetunji!
Star of the Week in Sunflower Class goes to Shayan. This week, Shayan has been making some fantastic choices by Star Sitting in class, walking nicely in line and contributing to class discussions. This makes him a great role model to his peers. Keep it up, Shayan!
Star of the Week in Lilac goes to Robert. This week during our computing lessons, we have been learning how to create an algorithm using Bee-bots. Robert showed great enthusiasm during our lessons and he worked well as a team player to ensure that the instructions were given in sequence. Great work Robert, keep it up!
Star of the Week in Daffodil Class is Devan! This week Devan has impressed us with his fantastic number knowledge. Devan has started to use number bonds for ten to help him solve addition and subtraction facts with three-digit numbers. Well done, Devan, we can't wait to see how your number knowledge develops further. Keep up the fantastic work!
This week's Star of the Week n Poppy Class goes to Jorgie for being supportive and a good friend to her peers on the trip. She has also made better choices and has been more focused. She has ensured that she has started her work and Morning Maths straight away without distraction. Great work Jorgie, keep it up!
The Star of the Week in Lily Class goes to Martina for fantastic behaviour and participation in all lessons this week. Martina has been showing role model behaviour all week by showing Star Sitting and showing her peers how to sensibly walk around the school. She has also been showing excellent participation in class, especially when remembering the steps on how to use the column method with regrouping! Keep it up, Martina!
Star of the Week in Tulip Class goes to Teddy for persevering and being resilient in every lesson, even when he may find something challenging. In Year 2, we have been practising the column method, Teddy found this tricky to start with but he has kept practising and has gained confidence with addition and subtraction. You're a star, Teddy!
Star of the Week in Freesia has been awarded to Jeremiah! Jeremiah has shown great enthusiasm within all lessons, aiming to use all key vocabulary discussed. Amazing work, Jeremiah!
Our Star of the Week in Carnation goes to Benart! Benart has done a brilliant job using vocal communication this week, saying good morning to everybody and ordering his lunch on his own. He has also been a role model for behaviour when we are lining up to transition around the school. Well done, Benart!
The Star of the Week in Orchid Class is Arin for helping during computing lessons. He helped other students, retaught parts of the lesson to children who needed support and asked insightful questions. It's nice to see his face light up when he talks about coding at home and creating games.
Star of the Week in Magnolia Class is Terry for demonstrating fantastic coding skills during IT Week. Terry has a real passion for all things IT!
The Star of the Week for Iris Class is presented to Poppy! She is our winner because she has been a kind, caring and supportive friend to so many people in the class. Poppy is a very thoughtful girl.