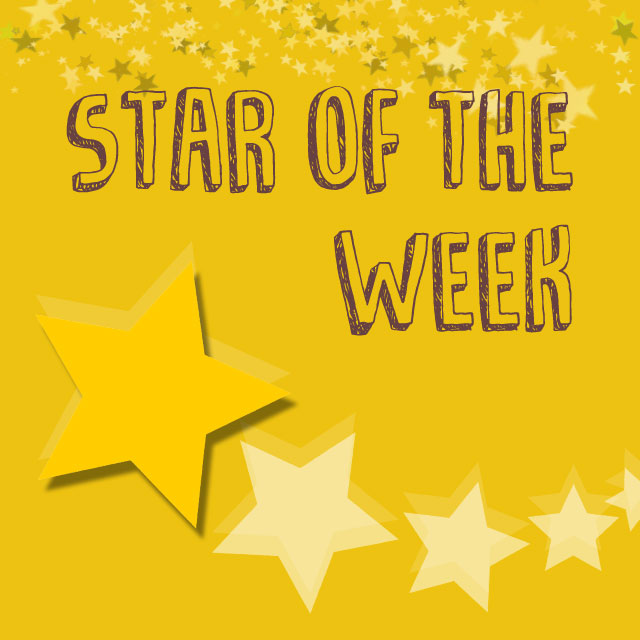 STAR OF THE WEEK 31.03.23
The Star of the Week in Bluebell Class is awarded to Christian. Christian's confidence has grown throughout his time in Bluebell Class, and he is now supporting his friends around the room during Continuous Provision and giving them support to earn their lolly sticks. Well done Christian, you have become a fantastic role model for your peers.
The Star of the Week in Buttercup Class goes to Sophia! We are extremely proud of Sophia for initiating conversations with her peers. Additionally, Sophia has shown great confidence and perseverance when completing all of the activities in the classroom. Keep it up, Sophia!
In Daisy Class, Star of the Week goes to Ameer! During our phonics lessons, Ameer has been working really hard to independently read the story and helping his partner when they need support. Well done, Ameer! All of your teachers are proud of you!
Star of the Week in Daffodil class is Alrayan! Alrayan has joined Daffodil Class this week and he has settled in incredibly well. He has started to make friends and learn our classroom rules. We are incredibly impressed with how confident you have been in your first week! Well done Alrayan!
Star of the Week in Sunflower Class goes to Ava-Luna. Ava-Luna makes good choices both in and out of the classroom, she is polite to all staff and her peers and is always ready to learn when she comes to school. Keep it up, Ava-Luna!
Star of the Week in Lilac goes to Hudson. Hudson has been trying super hard during Maths to work independently. He has proven to himself that he can do it when he puts his mind to it and he has impressed us all with some interesting ways to make numbers when doing our number starter each morning! Well done Hudson, keep up the great work.
The Star of the Week in Lily Class goes to Faith for creating a fantastic non-chronological report about bears! Faith has been able to lay her non-chronological report out correctly and used conjunctions such as 'but', 'whereas' and 'or'. She also included words like 'carnivore' and 'omnivore' which are our literacy key words. Good job Faith, keep it up!
The Star of the Week in Tulip goes to Nina for impressing her teachers with her fantastic literacy work! Nina has independently written a non-chronological report about polar bears and pandas.
This week's Star in Poppy class is Chethra for settling into the class really well. It can be daunting starting a new school, but she has made friendship groups quickly and joins in during lessons. She tries hard in all of her work and has a positive attitude. Great work, Chethra!
Star of the Week in Freesia Class has been awarded to Harper-Rose! Harper-Rose showed outstanding behaviour on the trip to the Science Museum this week. She listened to all instructions and was a credit to the class! Great work, Harper-Rose!
Our Star of the Week goes to Samuel! Samuel has spent this week working on improving the quality of his writing, this has led to him writing a brilliant thank you note using the present perfect tense. He has also been working on improving his handwriting. Well done, Sammy!
The Star of the Week award in Orchid Class goes to Zara for settling in well. She is polite, well-mannered and works hard. Zara wrote a beautiful story about an evacuee in WW2. I was impressed by the amount of figurative language used!
Star of the Week in Magnolia Class is Ophelia for making fantastic progress during Maths this half term.
The Star of the Week for Iris Class is presented to Maya! She has demonstrated an exceptional work ethic in every single subject over the course of this week. It is a delight to teach Maya and she brings a bubbly, enthusiastic attitude to every lesson. Well done, Maya!