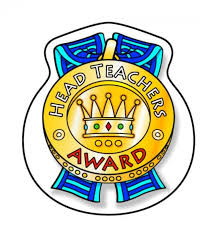 Headteacher Award 31.03.23
The Headteacher Award in Bluebell Class is awarded to Hafiz. He is showing an increased level of effort and concentration during Phonics. This week, he wrote his Hold a Sentence independently and used his Fred Fingers to help him when writing his sentence. Even when Hafiz was unsure, he didn't give up, Well done, Hafiz!
In Daisy Class the Headteacher Award goes to Ladelle! Ladelle is always trying her best to make the right choices. Additionally, Ladelle has been trying really hard to complete her Literacy and Maths work independently. Well done, Ladelle! All of your teachers are proud of you!
The Headteacher Award in Buttercup Class goes to Saifaan! Saifaan has been completing his work independently and has been keen to explore various areas of the classroom. We are extremely proud of the independent learner you are becoming. Well done, Saifaan!
The Headteacher Award in Daffodil Class goes to Aathanya. This week, Aatahanya took part in a performance for iRock. Even though she was shy, she showed us how confident she can be by taking part in the performance. Well done, Aathanya! We hope to see your confidence continue to grow.
The Headteacher Award in Sunflower Class goes to Affan for his maths work. Affan is always eager to contribute during the lesson, and this is reflected in his work, which is great to see. Well done, Affan!
In Lilac Class, the Headteacher Award goes to Amelia. Amelia completed great work during Geography this week. She was able to work as part of a team to identify and name the seas surrounding the United Kingdom. Well done, Amelia!
The Headteacher Award in Tulip goes to Zareen for blowing her teacher away with her reading this week! She was able to read fluently and with a great amount of expression. Good job, Zareen.
This week in Lily Class, the Headteacher Award goes to Dansen! We have been learning how to use the expanded column method for addition sums and Dansen was able to explain how to work out his answer as well as completing his work independently. Well done, Dansen!
The Headteacher Award in Poppy Class goes to Muhammad for ensuring that he is reading more often at home which helps him in his literacy lessons. He has also continued to be a confident mathematician, sharing his reasoning and calculations with the class. Keep it up, Muhammad!
The Headteacher Award in Freesia has been awarded to Sophia! Sophia has worked incredibly hard during her lessons and has completed additional homework, which has helped improve her confidence when answering questions about a text. Amazing work, Sophia!
Our Headteacher Award goes to Isra! Isra has been focused on her mathematics work all week and has been working to improve her understanding of estimation and sequences in our place value topic. She has also tried her best to be involved in our class discussions during our mathematics work. Well done, Isra!
The Headteacher Award in Orchid Class goes to Maximo. During Science, we have been learning about sound and how it travels. For the end of unit quiz, Maximo scored a high mark because he used key vocabulary to explain his answers.
The Headteacher award in Magnolia Class goes to Alba for consistently making interesting contributions in class. Well done!
The Headteacher Award for Iris Class is presented to Charlotte! She has been working well during Literacy and Mathematics, thinking carefully about how to present her ideas and explain different concepts. Well done, Charlotte!