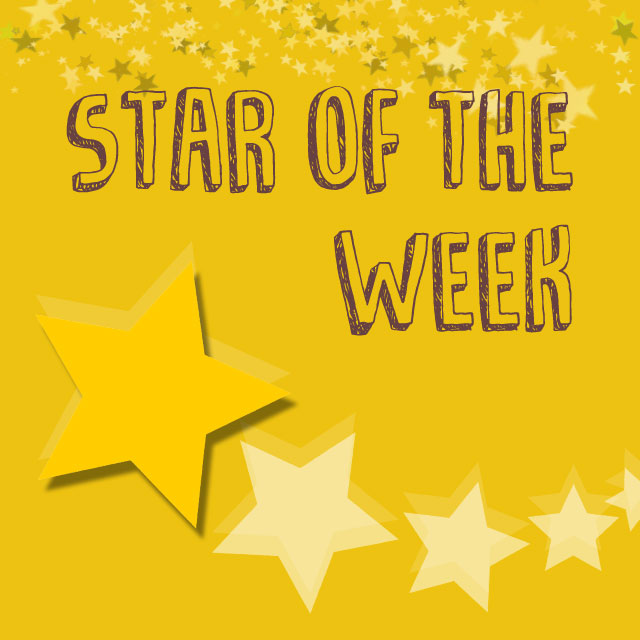 The Star of The Week in Buttercup Class goes to Mina! Mina has really grown in confidence and has been sharing her families tradition of celebrating Eid. She was keen to tell us about Eid and how it is celebrated. Well done, Mina!
The Star of the Week in Bluebell Class is Bobby. He is sharing his ideas in class and showing great partner talk. Bobby even serenaded us in class with his latest favourite song which was a real treat! Bobby's increased confidence is showing in his writing also, he says his sentences aloud and then writes them accurately. Well done Bobby, it is a pleasure to watch you grow!
Star of the Week in Daisy Class goes to Ismaeel! Ismaeel has been working extremely hard to work independently during his phonics lessons. Additionally, Ismaeel has been trying hard to follow the Golden Rules. Well done, Ismaeel! All of your teachers are proud of you.
Star of the Week in Daffodil Class is Reya! As we prepare to move into Year 2, we have been exploring cursive writing. Reya has been showing us incredible presentation and solid foundations for fluent cursive writing. Both during Handwriting and Literacy, Reya always shows great attention to detail, presenting her work with high standards. Well done!
The Star of the Week in Sunflower Class goes to Alina. Alina has been a great friend to all the children in the class. She ensures to make sure all children are included and enjoying their school day by supporting them in and out of the classroom. These are great attributes to possess, and we know she will continue to be a fantastic friend. Well Done, Alina!
The Star of the Week in Lilac Class goes to Isabella. Isabella has been setting an excellent example to her classmates, especially when we are transitioning from one activity to another! I can always rely on her to show Star Sitting and she is always ready to listen and learn. Well done, Isabella!
The Star of the Week in Lily Class goes to Simran for excellent participation in our music junk percussion workshop. Simran was able to share her ideas on the different materials the instruments were made out of, and was able to create sounds with different musical instruments with control! Good job, Simran!
The Star of the Week in Tulip goes to Joanna for showing a great interest in the Junk Percussion workshop. Joanne asked the visitor lots of interesting questions about the music and materials they had used to make the instruments.
The Star of the Week in Poppy Class this week goes to Arad for settling back into school well and ensuring he is focused at all times, which is great preparation for SATs. He has also been a great friend and a mini-teacher, showing one of his peers a maths skill that the child was absent for.
Star of the Week has been awarded to Kseniya! Kseniya has made good choices this week and has also been a supportive friend to her classmates. Amazing work, Kseniya!
Our Star of the Week in Carnation goes to Ivana! Ivana has been working hard this week to develop her understanding of place value in mathematics. Even when Ivana has found things difficult, she has shown brilliant focus and perseverance to continue to develop. Well done, Ivana!
The Star of the Week award goes to Ariana in Orchid Class for writing a great non-chronological report about Egyptian gods/goddesses. It was informative and well written; you could see she took her time to research each god she wrote about. I learned a lot by reading her work. Well done, Ariana.
In Magnolia Class, Star of the Week is Anathan! This week, he has been demonstrating enthusiasm and excellent subject knowledge during RE.
The Star of the Week for Iris Class is presented to Antonia for her wonderful, thoughtful ideas during Literacy. She has thought carefully about how to present a balanced argument and she has continued to use a range of conjunctions and adverbials. Additionally, she has worked well during our grammar lessons this week! Well done, Antonia!