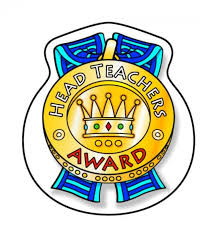 Anvi received a Headteacher Award for her excellent independent writing in Bluebell Class. Anvi used her 'Fred Fingers' to write a sentence about the Nativity story. Fabulous job, Anvi!
In Y3, Poppy won the award for a fantastic piece of writing in literacy. The children have been writing instructions on 'how to make a bottle band'. Poppy structured her instructions beautifully and has included a range of punctuation such as brackets and colons. Well done Poppy for also using fantastic imperative verbs and adverbs of time. Keep it up!
In Y1, Anyla received the award for her lovely, neat handwriting in Phonics. As a school we have a strong focus on making sure our work is presented to a high standard and Anyla has worked hard to ensure her handwriting is improving each week. Keep up the good work!