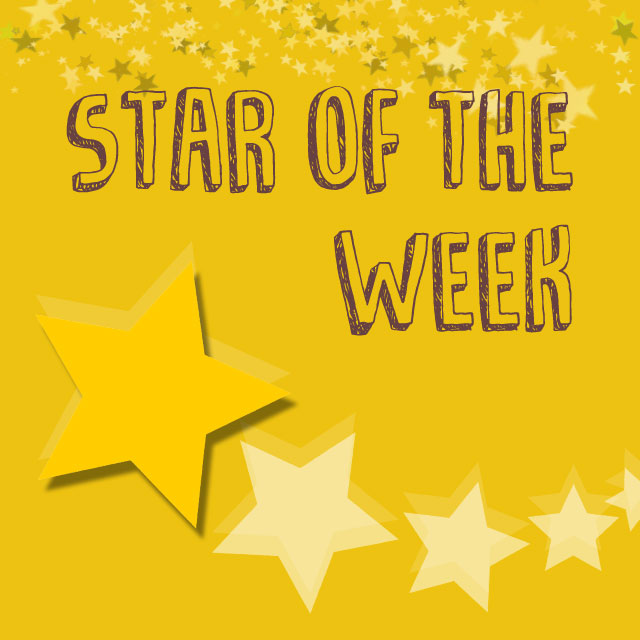 Star Of The Week
Star of the Week in Buttercup Class is Elena! Elena always works hard in Maths and today she was able to use positional language in an activity. Ms Mills and Ms Courtney are very proud of Elena, well done!
Star of the Week in Daisy Class this week is Riley! Riley has come back to school with a great attitude, and we can see she has been working hard at home, as she been doing some beautiful writing and amazing reading. Well done, Riley!
Star of the Week in Bluebell Class is Farid! Farid has really impressed us with his blending and spelling during our phonics lessons. As well as this, Farid showed great knowledge of prepositions and was able to use positional language accurately in Maths. Marvellous work, Farid!
Star of the Week in Sunflower Class is Kenzie! He has been working super hard in handwriting and his work was lovely and neat. He has also been putting lots of effort in to all of his lessons and he has consistently been making the right choices. Well done, Kenzie!
Star of the Week in Daffodil Class is Kasey! Kasey has been working really hard during school closure. This week during group reading Kasey showed great improvement in reading ability and speed. He also helped support other children when reading challenging words. Well done, keep it up!
Star of The Week in Poppy Class is Swayam for setting a good example and making a great effort in Literacy! Swayam has been using lots of wow words to describe how a character felt seasick. The whole class was really impressed. Well done, Swayam!
Star of the Week in Carnation Class is Rehan for his excellent effort practising his times tables during home learning! Well done, Rehan, and keep up the hard work!
Star of the Week in Orchid class is Meerab! Well done to Meerab who has just started at Concordia Academy, she has settled in extremely well and has had a fantastic first week! We are so pleased to have you in Orchid class!