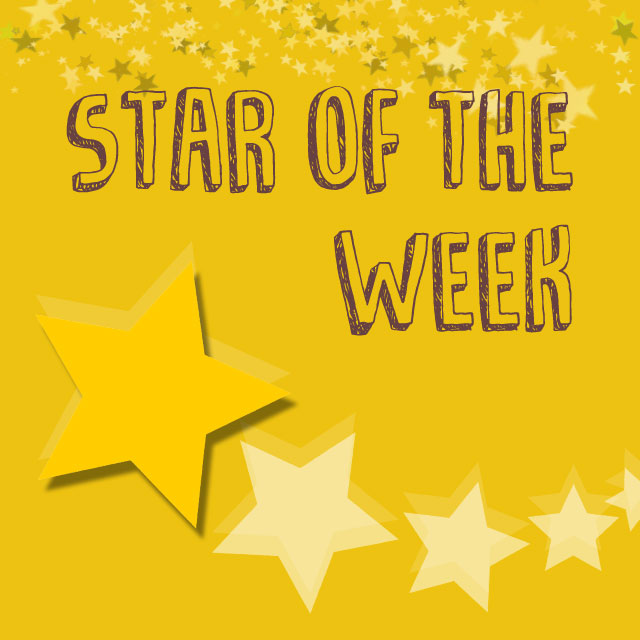 Star of the week 05.05.23
The Star of the Week in Buttercup Class has been awarded to Ayla! We have been learning about the King's Coronation and Ayla has taken a keen interest in learning about the role of the King and why he has a Coronation. Ayla then went into the writing area to write about becoming a Queen. She was able to describe what she would do if she became a queen and was able to write sentences independently. Well done, Ayla!
The Star of the Week in Bluebell Class is Aysia. Aysia always comes into school with a positive attitude, ready for learning. She tries her best to earn her lollysticks in the different areas within the classroom and, she also tries hard to demonstrate what to do at the different areas to her friends. She is a kind and considerate friend who always makes sure that her peers are included in learning and play activities. Well done Aysia, keep up the wonderful effort. Your teachers are proud of you.
Star of the Week in Daisy Class goes to Aleksandra! Aleksandra has been working hard to follow the Golden Rules and has been impressing her teachers with her reading, including blending words more independently. Well done, Aleksandra!
Star of the Week in Lilac goes to Bella. Bella was a supportive and helpful partner this week, and she showed excellent teamwork skills when completing the Topic quiz for 'Oceans and Seas'. Well done Bella, keep up the good work!
Star of the Week in Daffodil Class is Vaani! This week, Year 1 have been learning about money. Vaani has shown a great interest in this topic. We have been impressed by her vast knowledge of coins and their values. Well done, Vaani! We cannot wait to see your knowledge of money develop as we move onto notes.
Star of the Week in Sunflower Class goes to Muhammad H. Muhammad started in Sunflower this week and has settled in really well. He has been making friends and contributing to class discussions and it great to see him settling in so well.
The Star of the Week in Tulip Class goes to Ava for being a PE star. Each lesson, Ava impresses Mr. Perry with her knowledge of gymnastics. She follows instructions carefully and makes sure she is safe during her lessons. She has shown herself to be an amazing athlete and we are super proud of her. Well done, Ava.
This week's Star in Poppy Class is Diyanah for always working hard and challenging herself, especially in Literacy where she uplevels her vocabulary. She is also kind because she supports her peers with checking their work and helping their understanding. Her love for reading is wonderful to see and the variety of vocabulary is present within her writing. Keep it up, Diyanah!
The Star of the Week in Lily Class goes to Anaya for fantastic participation during our Morning Maths. Anaya has been able to share her answers confidently in class by explaining her way of working out. She has also been able to complete all of the sums, including challenge questions. Excellent work Anaya, keep it up!
The Star of the Week in Freesia has been awarded to Ariz! Ariz has worked incredibly hard during Literacy in order to write a fact file all about tea! Amazing work, Ariz!
Our Star Of the Week in Carnation goes to Atilla! Atilla has produced an absolutely brilliant report this week about 'The Art of Tea.' He has shown fantastic focus and dedication towards producing a truly wonderful piece of work. Well done, Atilla!
The Star of the Week in Orchid Class goes to Matthew for improving his attitude towards his learning. In his science lessons, Matthew has been giving 100% effort to make sure he improves his work and he has also started using his key vocabulary.
Star of the Week in Magnolia Class is Oluwatoofe for producing two excellent pieces of writing in Literacy, incorporating her own background knowledge. Well done, Oluwatoofe.
The Star of the Week for Iris Class is presented to Cristina for her teamwork during PE this week. Cristina showed great support for the people she was working with during the athletics lesson and she worked hard in the lesson to develop her running skills.