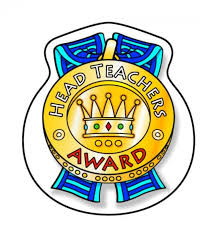 Headteacher Award 19.05.23
The Headteacher Award in Bluebell Class is awarded to Royyan. He has been working carefully at home to improve his writing. He came into school with a story all about a lost puppy and cat that he had written at home all by himself. Royyan's commitment to his own learning is commendable and he is a pleasure to have in Reception. Well done Royyan, we are all so proud of you.
The Headteacher Award in Daisy Class goes to Kenzo! Kenzo has been working hard to follow the golden rules in class. Additionally Kenzo has been producing fantastic work independently in phonics. Well done, Kenzo! All of your teachers are proud of you.
The Headteacher Award in Buttercup Class goes to Nouh! We are all impressed with his maths work, and his focus to complete the task. A big well done for his amazing participation! We are all very proud and you should be too!
The Headteacher Award in Daffodil Class goes to Summer. This week, Summer has blown us away with her brilliant scissor control. As part of our DT topic 'Moving pictures' Year 1 have been exploring mechanism. We built a slider mechanism to create movement in a scene from the gingerbread man story. Summer showed patience and great attention to detail while cutting the components for her slider. Brilliant work, Summer!
The Headteacher Award in Lilac goes to Isabel. Isabel's number knowledge has blown us away this week. She has been challenging herself each day when completing the number starter and she has been coming up with very interesting ways to make numbers. Impressive work, Isabel. Keep it up!
The Headteacher Award in Sunflower Class goes to Jessica. She has worked independently to do her work during our Maths lessons. We have moved on to a new topic and she has displayed her knowledge well, both verbally and in her written work. Keep it up, Jessica!
The Headteacher Award in Lily Class goes to Anzish! Anzish has been showing fantastic comprehension skills this week by identifying question key words and text key words in class. She has been able to clearly share her way of working with her peers on how to answer some comprehension questions. Keep it up, Anzish!
This week's Headteacher Award in Poppy Class goes to Grace for remaining persistent in her work and practice tests, giving it 100% effort and using what she has been taught in lessons and during interventions to support her. Keep up the hard work, Grace!
Our Headteacher Award in Carnation goes to Eesa! Eesa has shown dedicated focus all week in developing and securing his use of the expanded column method for solving multiplication problems. He has also produced some excellent description using prepositional openers in a description. Well done, Eesa!
The Headteacher Award in Freesia has been awarded to Kayden! Kayden has shown a great attitude to his learning this week and has made an excellent effort with his handwriting. Great work, Kayden!
Monika has settled brilliantly into Orchid Class. I am proud of her effort in all lessons. Well done!
The Headteacher Award in Magnolia is awarded to Dilasu for consistently demonstrating impeccable behaviour and being a role for others.
The Headteacher Award for Iris Class is presented to Hayaa! She has been thinking carefully in Literacy this week, especially when deciding which different grammatical techniques to use in her writing. Well done, Hayaa!