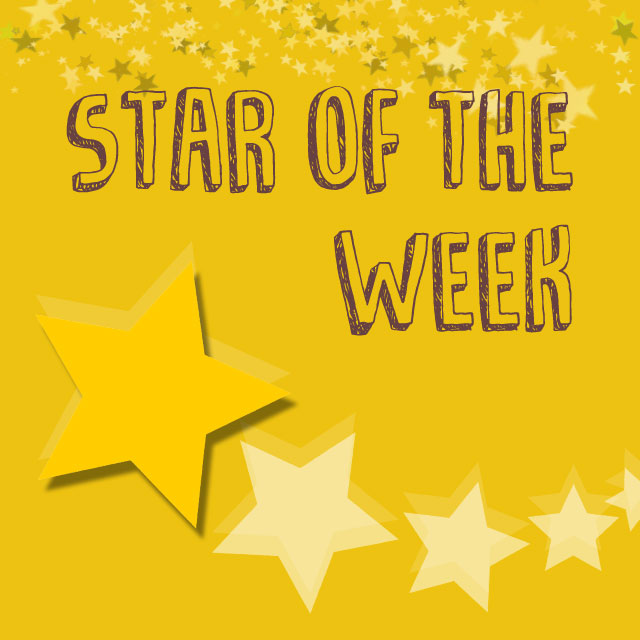 Star of the week 19.05.23
Our Star of the Week in Buttercup Class is Arvin! Arvin has
been working on his communication skills and has used superb sentences to express himself in his written work. Also well done for the fantastic work you did in the construction area building your models with different materials. Keep up the good work!
Star of the Week in Daisy Class goes to Mercy! Mercy has been trying hard to write her red words independently in phonics. Well done, Mercy!
The Star of the Week in Bluebell Class is awarded to Moises. He has worked tremendously hard this week in the Literacy area of the classroom. He has been diligently using his Fred Fingers to spell new, tricky words. Our story has been Oliver's Vegetables this week and Moises has enjoyed writing all the different fruits and vegetables that he enjoys. Well done Moises, all of your teachers are really proud of you.
Star of the Week in Lilac Class goes to Zoe. During PSHE, we were learning about people who help us stay safe. Zoe created an excellent poster showing people in our community who help us, she even described what they do in a sentence! Fabulous work, Zoe!
Star of the Week in Sunflower Class goes to Eidanas. He has come back to school after a period of time away and has settled back into school life with ease. He is putting his all into every lesson and working really hard to catch up with his learning. Keep it up, Eidanas!
Star of the Week in Daffodil Class is Amyrah. This week, our focus in Maths has been Place Value. Amyrah found this concept to be challenging at first, however she has confidently voiced her concerns and asked for help from her teachers and parents. We are incredibly proud of Amyrah for using her confident speaking to ask for help and the amazing determination she has shown in Maths.
The Star of the Week in Lily Class goes to Marnee for being a good role model to the children in the playground and being an excellent friend. Marnee has been helping children who are new to the school by showing them how to line up sensibly as well as including them in lots of different games. Well done, Marnee!
The Star of the Week in Tulip Class goes to Wali for working hard to learn his 2, 5 and 10 times tables. This has helped him to solve problems involving multiplication and division.
The Star of the Week in Poppy Class is Naba for really trying her best and utilising the test practice we've been doing this week. She's been using all the skills taught to her and this has been reflected in her scores, confidence and ability to explain her reasoning. Fantastic work, Naba! Keep it up!
Our Star of the Week in Carnation goes to Varshyth! Varshyth has put in a fantastic effort all week to make excellent contributions during our mathematics lessons on Calculation and our Literacy lessons on Mystery Narratives. Varshyth has also set an excellent example to his peers with his behaviour. Well done, Varshyth!
Star of the Week in Freesia has been awarded to Amaan! Amaan has worked incredibly hard with his reading and using his phonetic knowledge to sound out unfamiliar vocabulary. Great work, Amaan!
In Orchid Class, Lorenzo is our Star of the Week. Lorenzo has been showing fantastic effort across all subjects which has been seen in the work he is producing. Keep it up!
Star of the Week in Magnolia is Adah for using ambitious, effective vocabulary to write a book review and a non-chronological report.
The Star of the Week for Iris Class is presented to Iris for her fantastic progression in swimming! She has been learning many different swimming techniques. She has followed her instructor's advice and been able to swim well! Well done, Iris!