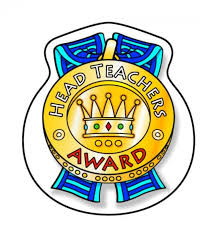 Abbie and Leila-Mae from Bluebell Class received a Headteacher Award for their wonderful writing about Postman Pat and the Jolly Postman, using some fantastic descriptive sentences. Well done to them both!
Headteacher Awards go to Jeevan and Kayden in Daisy class this week.  Jeevan and Kayden were both able to find the answers to their number sentences independently, and used the correct symbols for 'add' and 'equals'. Great job, boys!
Clara and Kris both received Headteacher Awards this week for their excellent work in phonics. Both children have been working hard to practise their sounds and have been using all their reading strategies while reading their storybooks. Well done Clara and Kris!
Abigail received a Headteacher Award for her fantastic work in her literacy lessons. Abigail is always improving her writing and using fantastic vocabulary. Well done, Abigail, keep it up!
Both Ilias and Alex received a Headteacher Award for their fantastic number bond work. Well done, boys, keep it up!